Kaye, on the other hand, wanted to keep in touch with her customers in the same way a fashion brand might, so that they would stop by the website more regularly and purchase more frequently. Parachute sends out regular emails packed with fun home decorating content, plus information about upcoming product launches. "We have taken on the principles of fast fashion to introduce new products at a regular clip," says Kaye. "We're seeing that our customers want to have a different look, a different aesthetic in their rooms every season."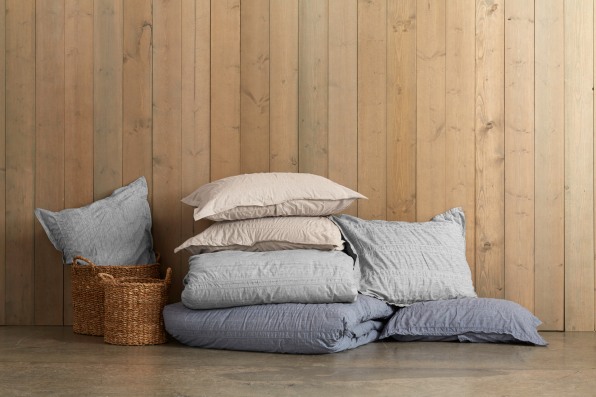 Seasonal Sheets
One winning strategy has been to create season-specific sheets made from a range of different fabrics. For instance, in the summer, Parachute promotes its linen sheet collection that is more breathable. Brooklinen launched a range of limited-edition twill sheets that were specifically designed for the winter, since they are much softer and lighter to the touch than cotton sheets.
Many of these brands have expanded beyond their initial offering of bed linens. During the holidays, Boll & Branch sells pajamas and winter accessories like hats and mittens. Parachute, for its part, has expanded into bath, tabletop, and baby products. But Kaye has also ensured that the brand is putting out a regular stream of limited-edition home decor products, like throw pillows and blankets, plus regular collaborations with designers like Jenni Kanye and even beauty brand Osea.
"All of this is part of our retention strategy," Kaye says. "When we introduced linen sheets, 80% of customers that purchased in those initial six months were all new customers, and when we introduced quilts we saw this again. But then, over time, they bought more products and layered them on to their other products."
For Kaye, this approach has been paying off. She says that 10% of first-time customers return within a month to make a second purchase, and a third of Parachute's total revenue comes from repeat customers. A full 45% of all Parachute's customers come back to the site to keep purchasing.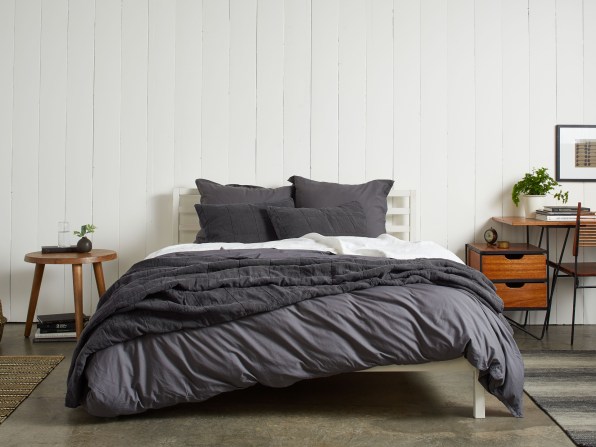 Keeping Sheets Longer
So, does this mean that the bed linen industry is creating more waste, since consumers are buying sheets more frequently? Not necessarily, Kaye says. The trend she's seeing among her customers is that they are buying multiple sets of sheets, then mixing and matching them to create different looks, much the way you would treat your everyday wardrobe. "We're seeing it unfold as a totally additive experience," Kaye says. "Someone starts with a set of pale white sheets in the summer, but once the fall comes, they might get a duvet that feels cozier or that is a different color. They might add a blanket or a quilt when it gets colder."
Source : https://www.fastcompany.com/40528492/how-instagram-paved-the-way-for-a-new-generation-of-home-decor-brands
542